All the features you need
Complete control at your finger tips
We've been doing this for a long time, so we understand how important it is that you control your data, your way. Our app is built from the ground up to put you in the drivers seat without having to worry about all the controls.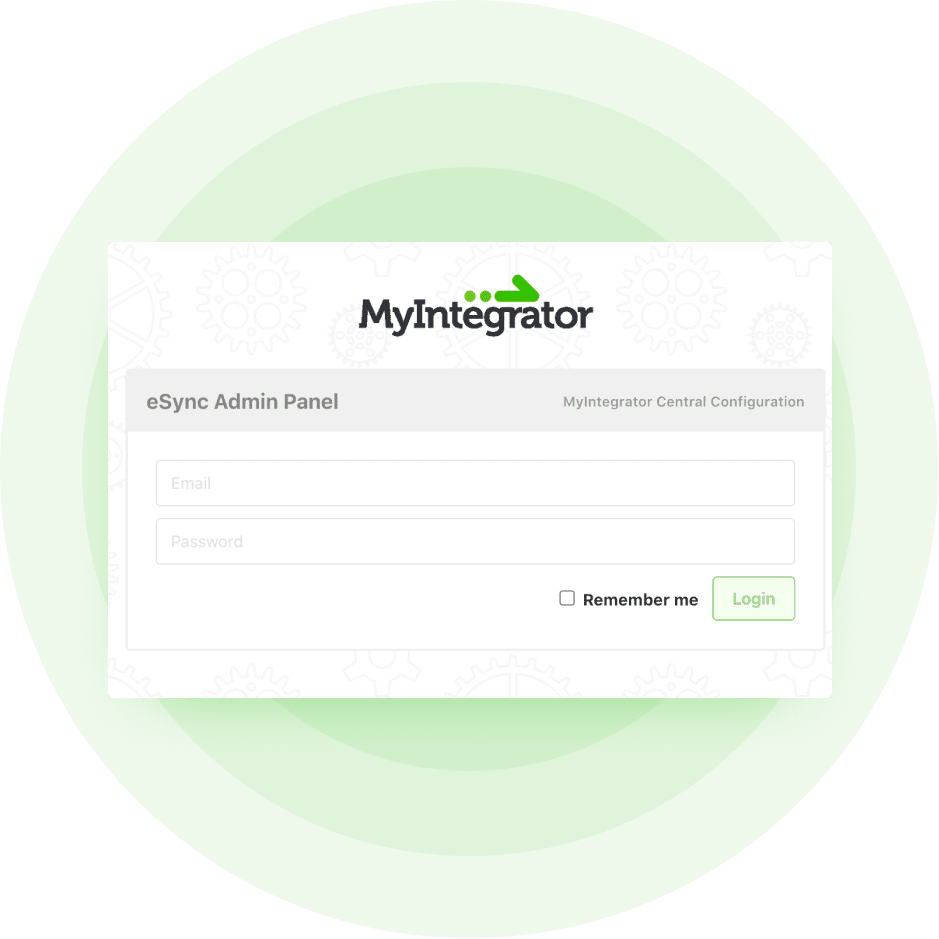 24/7 Access
Control your data remotely
Our cloud-based platform comes with a secure online dashboard, where you can monitor, configure and schedule your integration workflows. Wherever you have internet, you also have access to your MyIntegrator services and you can stop, start or stir your integration anytime!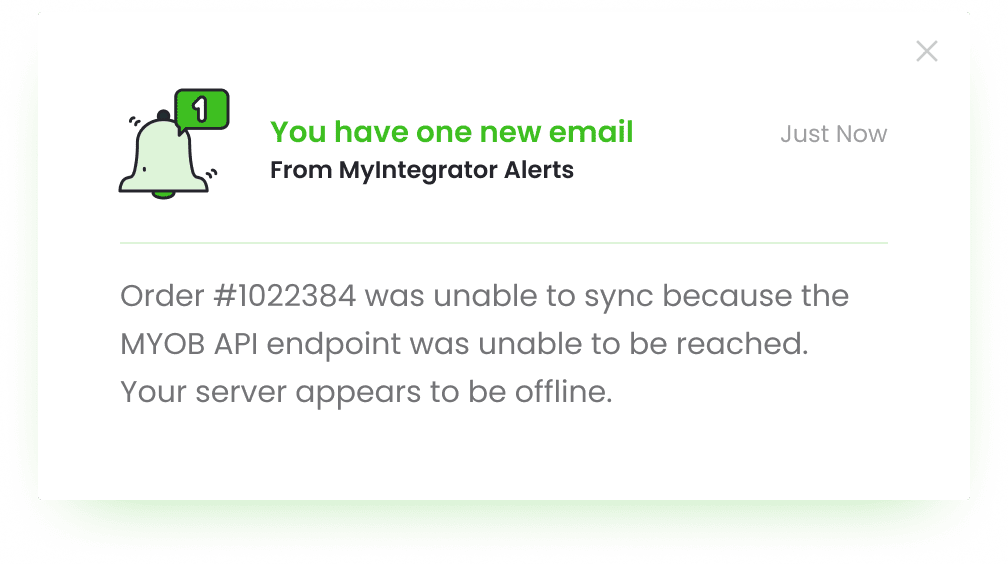 Always be Ready
Instant email notifications
We've a built-in email and SMS notification system in our integration that can send you alerts, based off of trigger events of your choosing. Receive instant notice of errors, job completions, pick-slips, remote invoices and more. We'll make sure that you're always in the loop.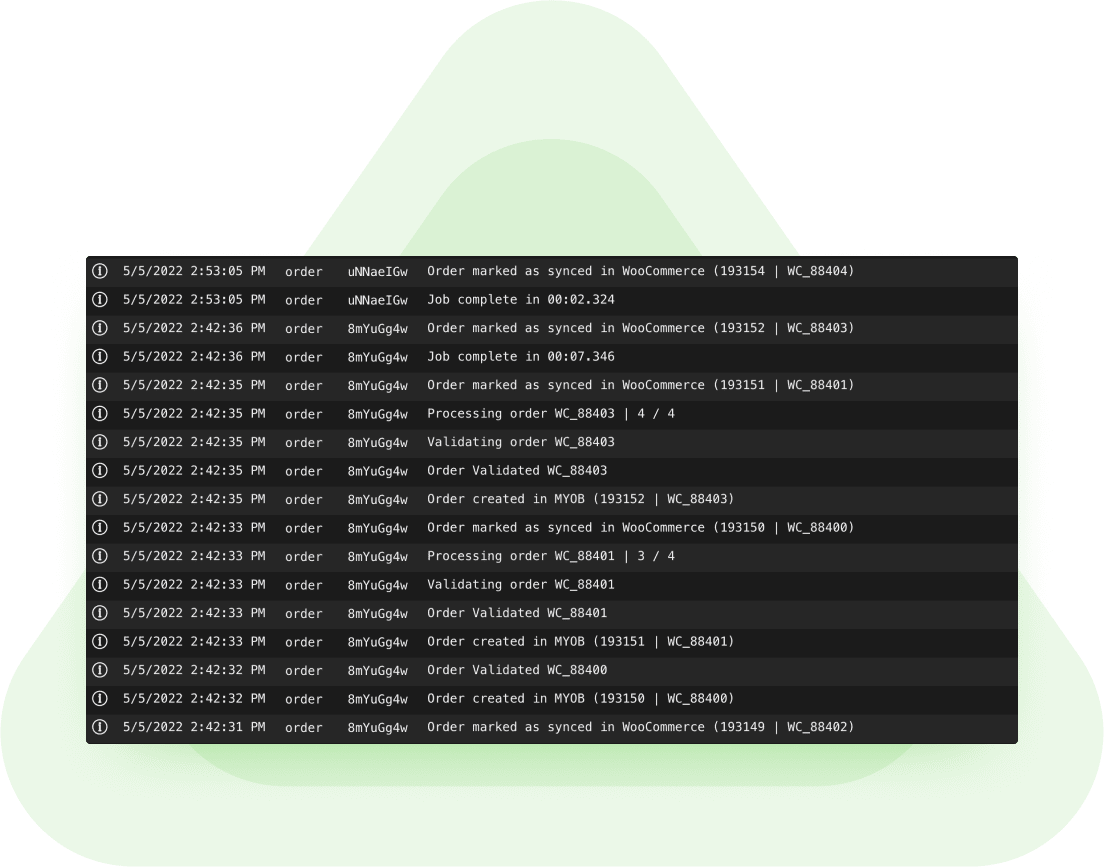 Detailed Logging
Understand what's happening under the hood
Want to watch your integration in action? Our real-time logging, for each data flow and at every step, shows you exactly what we're doing so that you can easily track the entire process. All of our integration logs are kept on-hand as a paper trail of data change, so you can stay confident with full knowledge of what data we're moving.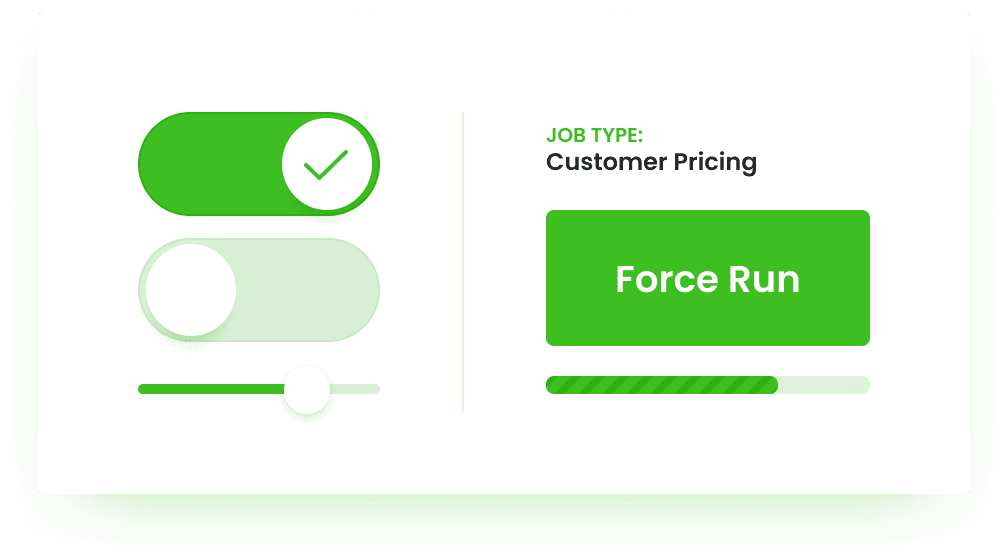 Turn on, off and force run
Control your workflows
Through your dashboard, you can control each one of your integration flows as they run. Whether you want to start, stop or schedule a data sync job, you've a free rein to manipulate when where and how your integration runs!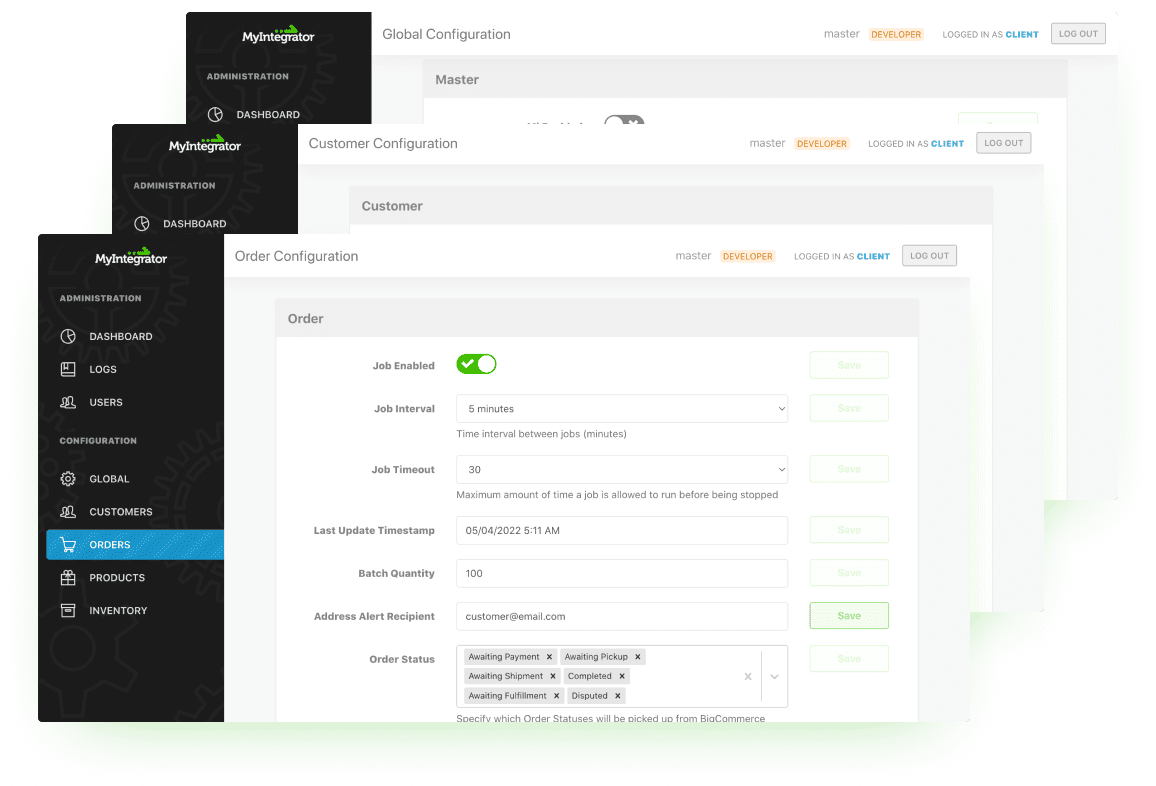 Configuration & Scheduling
Schedule your syncing
Integrate when you want, where you want! Our automated system will routinely sync your data according to a schedule you control. You can separately set your product data update to run every second day, whilst also setting orders to sync in real-time! MyIntegrator helps you streamline the processes that matter most.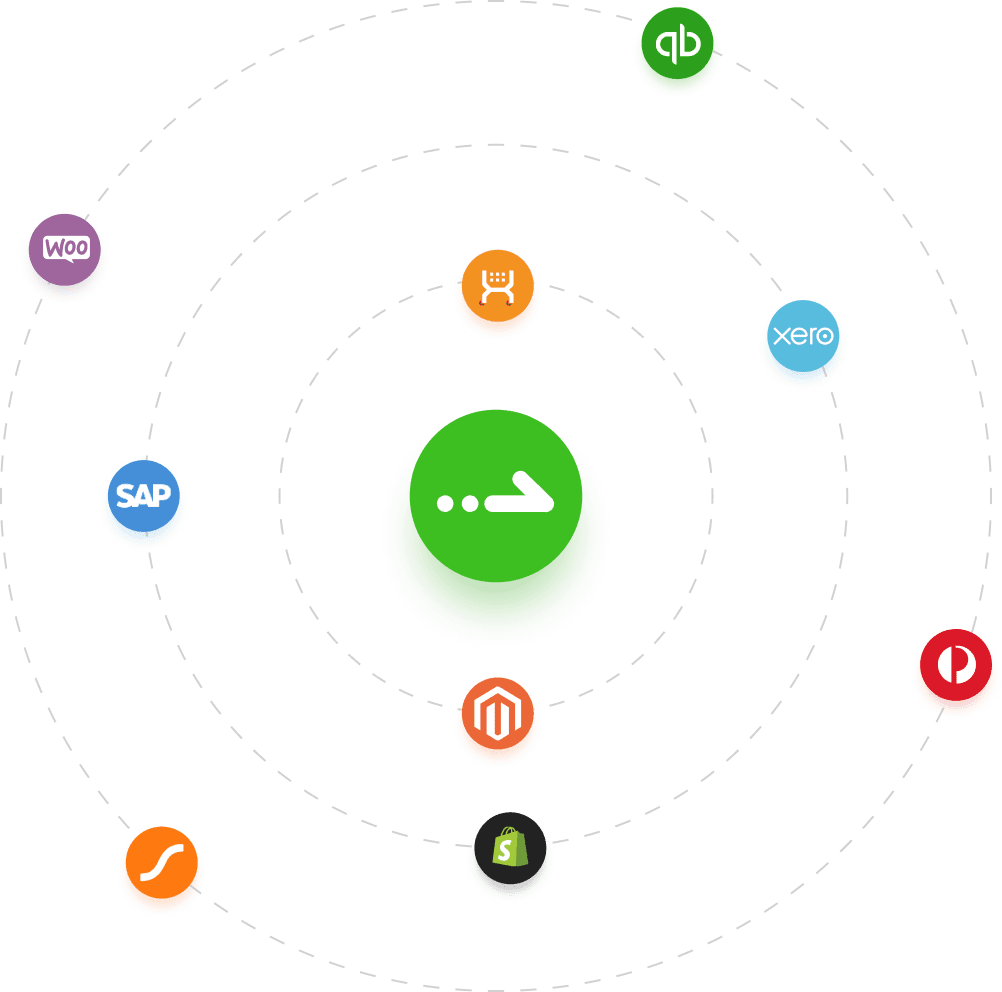 Platform Agnostic
We take pride in working with any system possible
The MyIntegrator platform can join and transfer data between any combination of eCommerce platform, ERP, freight service, POS system and more! Our IPaaS is completely flexible; get in touch with us and we can start designing for your system.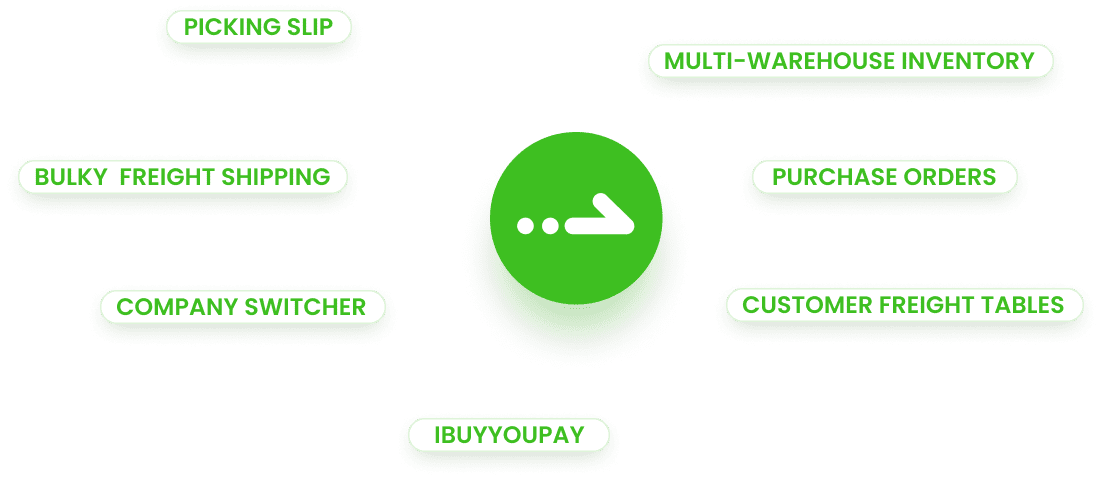 Apps for everything
Extend your workflow with our custom applications
If you're looking for more modular solutions, we provide some of our favourite integration services in bite-sized apps, available now for certain eCommerce platforms.
It's as Easy as 1-2-3
Connect, Configure, Sync!
Our integration is fast, painless and secure! Select your platforms, choose your workflows and provide your permission, and then we'll set up a profile for you in our integration program, so that you can start syncing your data!