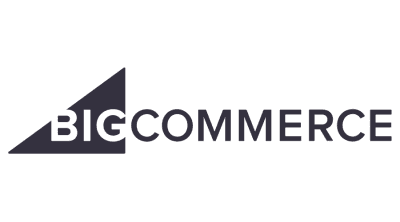 eCommerce
Connect your BigCommerce Store with the ERP of Your Choice
Transform your business on BigCommerce with our custom integrations, that let you automate away hours of accounting and manual data processing. MyIntegrator is proud to be a BigCommerce Partner, and always happy to connect up new stores.
Available Integrations for BigCommerce
Connect your Store
What We Integrate
Integrate Anything & Everything
MyIntegrator's services are adaptive, so we can add some small upgrades and automations, or completely connect your accounting system with BigCommerce! Our integrations can be totally personalised, and controlled through specially-built BigCommerce modules.
Keep Products In Sync
Mirror product data between BigCommerce and your ERP so that prices, stock levels, attributes, documents and more stay consistent as customers place orders and new stock comes in.
Immediate Order Processing
Eliminate manual procedure by sending fresh orders from BigCommerce to your accounting platform, automatically and as soon as they're placed by customers.
One Location for All Your Customers
A two-way pipeline routinely create BigCommerce customer accounts from existing profiles in your ERP, as well as producing profiles in your ERP from new sign-ups on your store.
Advanced eCommerce at your Fingertips
Easily introduce complex selling systems to your BigCommerce store – store credit schemes, wholesale selling areas, dynamic product bundles, customer reward programs and more!
Show Integrated Elements
Enliven your BigCommerce pages with real-time integrated data, including store locators, inventory updates and flash sales.
Arrange Price Policies
Import product pricing rules directly from your accounting platform and integrate them into your BigCommerce store in order to show different prices to different customers.
Streamline Shipping
Add unique shipping methods to your BigCommerce store, including conditional customer or order-based shipping and linked carrier accounts.
Custom Taxes
Set up custom tax rules and flat rates for specific customers, product SKUs or order locations.
B2B and B2C
Customise your BigCommerce integration to suit B2B or B2C selling, with unique functionality for business customers.
---
Products
Customers
Business Rules
Inventory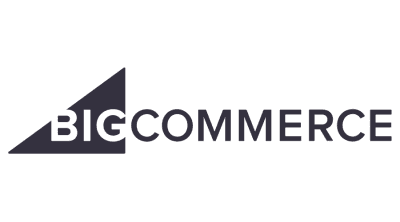 Orders
Customers
Stock
Shipping
The flow of data
How we Integrate BigCommerce
Our custom integrations can completely integrate your BigCommerce store with any Accounting Platform and put the controls in your hands. Automatically sync inventory levels, create invoices, update products, manage customers and then command it all through the BigCommerce dashboard.
---
FAQ
Frequently Asked Questions
Are customised version of MyIntegrator BigCommerce apps available?
Yes! Specialised versions of any one of our apps can be produced for your store, in order to suit your business needs.
Are multi-storefront stores supported?
Can more than one BigCommerce store be integrated?